Coupons - Discounts and Free Offers
Download these coupons and bring them on your trip to Capri.
Next 30 Days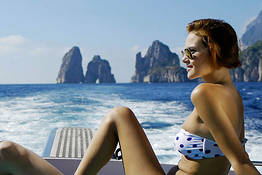 Excursions by sea
Special spring discount
Use the exclusive services of Capri Relax Boats. Enjoy the island of Capri by sea like never before!
10% discount
Up to 4 persons.
Valid from 8 April 2017 to 14 May 2017
(Terms and conditions)
Guided tours
Special price for next spring
If you book now a tour or an excursion you will have discuont of 5%
5% discount
Valid from 12 March 2017 to 30 April 2017
(Terms and conditions)