Subject of many a picture postcard, Cetara is a pretty little fishing village comprised of a cluster of little cottages, a tower, and a church with an impressive majolica tiled dome. Although most visitors come to Cetrara to taste what is widely considered to be the finest tuna fish on the whole of the Amalfi Coast and to purchase a bottle of the town's famous Colatrura, anchovy extract, it's on Cetrara's delightful little beaches that they inevitably end up spending the greater part of the day.
Marina di Cetara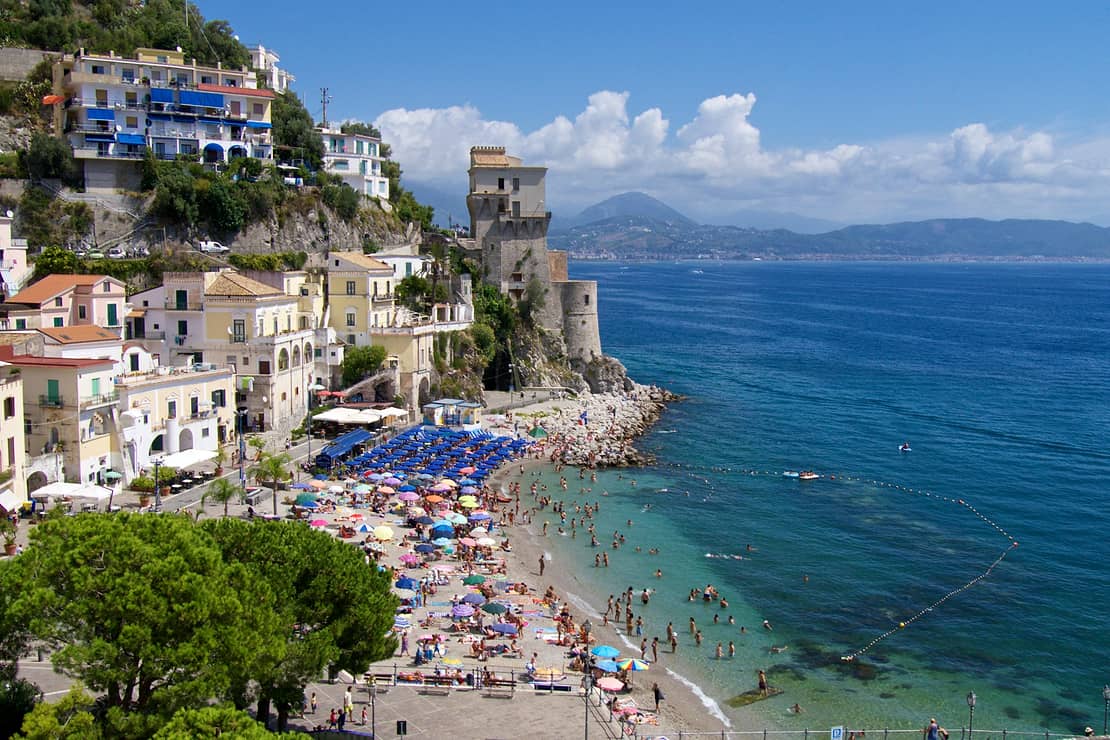 A tiny beach, framed by quaint little cottages, the fishing port and the tower. Despite its location, right next to the town, both the beach and the water which laps it are incredibly clean. The sun shines on the beach until late afternoon.
Porto di Cetara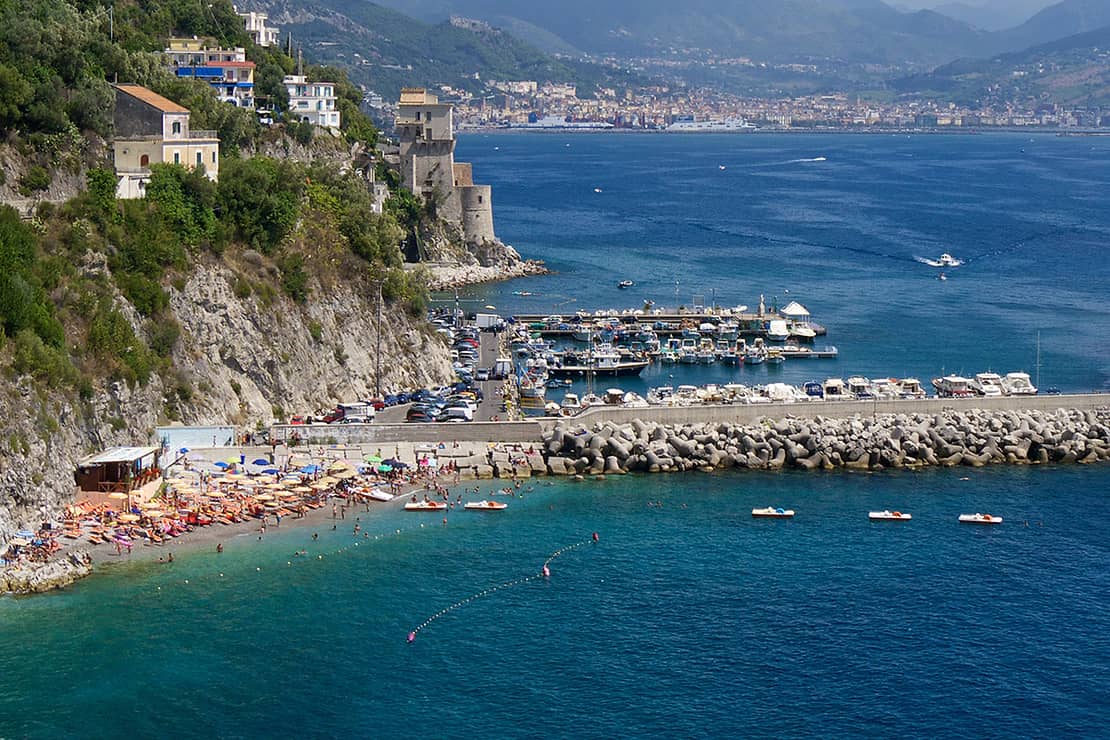 Located just behind the harbor, this artificial beach was created using surplus building material originally destined to reconstruct the houses destroyed by the 1980 earthquake. To this mass of brick, the sea has added sand and pebbles to create a pleasant little beach. Holidaymakers reach the beach via the public car park and a gap in the harbor wall.
Lannio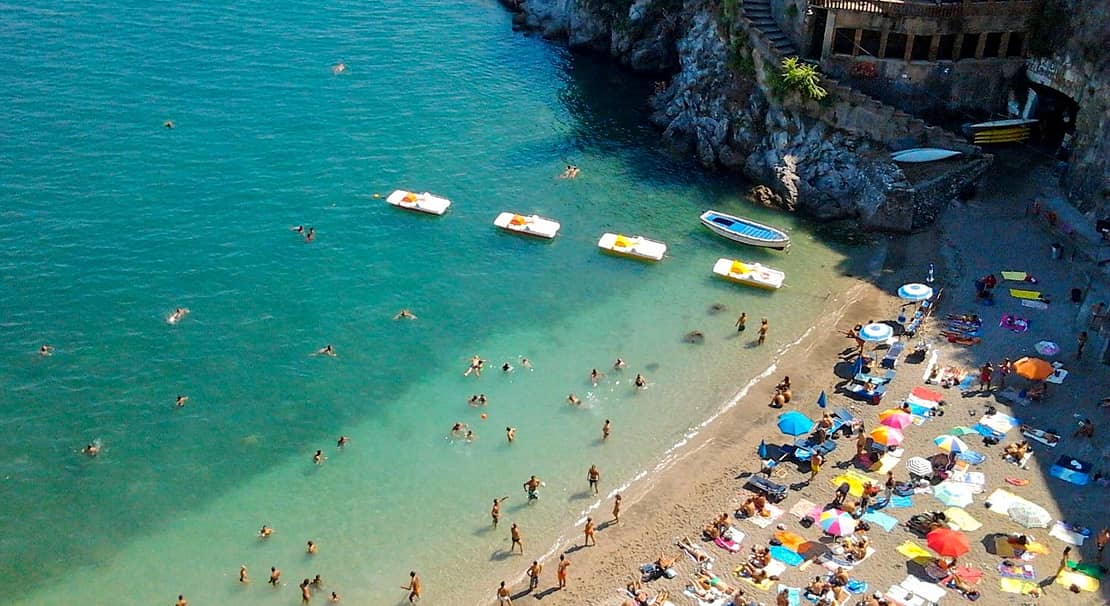 The sandy Lannio beach is located just outside the town of Cetrara. It is said that the name of the beach derives from the "lagnanze", or the howling of the monks massacred by the Saracens during one of the invasions which, in medieval times, were frightening frequent here. Visitors access the beach via a pathway which commences by the tower and concludes with a short flight of steps.
How to get to the beaches of Cetara

By car: from the A3 motorway exit at Vietri sul Mare and follow the signs for the Amalfi Coast. Once in Cetara follow the signs to the car park (charge applies).During summer weekends, once the car park is full, the center of Cetara is usually closed to non residential traffic.
By public transport: Sita coach company, Salerno-Amalfi line.