Sant'Agata sui Due Golfi: The Town between Two Seas
To one side, the Bay of Naples and Mount Vesuvius. To the other, the Bay of Salerno, the islets of Li Galli and the Amalfi Coast. Opposite, almost within swimming distance, the island of Capri. Sant'Agata sui due Golfi, the pocket-sized village set on a hilltop between Naples and Salerno, offers some of the most stunning sea views along the coastline. In addition, the area is dotted with ancient necropolis that mark the passing of Greek and Etruscan civilizations in the hills surrounding Sant'Agata and attracted travelers in the 1800s at the height of Italy's Grand Tour.
How to Get to Sant'Agata sui Due Golfi
Sights in San'Agata sui Due Golfi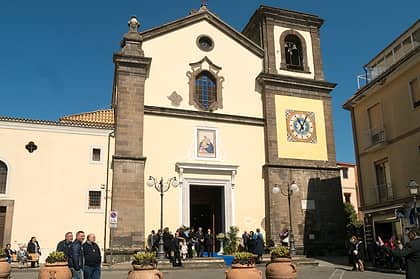 Perched on a hilltop and within easy walking distance of the main square in Sant'Agata, the Monastero del Deserto, was constructed by Italian Carmelite monks in 1679. For centuries, the monastery has been attracting travelers, including Stendhal and Goethe, with its spellbinding views of the two gulfs: the Gulf of Naples and the Gulf of Salerno. Another house of worship worth visiting is the Church of Santa Maria delle Grazie, famous for its precious altar of inlaid wood and mother pearl.
Where to Eat in Sant'Agata sui Due Golfi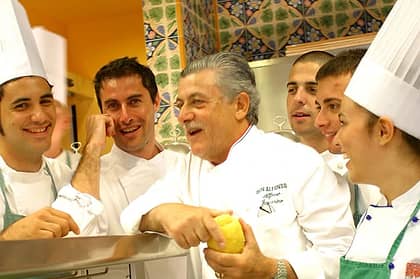 One of Sant'Agata sui Due Golfi's best-guarded treasures is its culinary tradition. This is where the great chef Alfonso Iaccarino and his Michelin-starred "Don Alfonso 1890" reigns supreme. If you'd prefer a more informal meal, you'll love the casual home cooking served at the "Lo Stuzzichino", restaurant, directly opposite Don Alfonso. The area's passion for good food is hardly surprising considering the abundance of high-quality ingredients produced here, such as the "Sant Anna" tomato, "femminiello ovale" lemon, and Monti Lattari cheese. A trip to the area's farms and dairies is the perfect opportunity to stock up on delicious edible souvenirs.
Where to Stay in Sant'Agata sui Due Golfi
Whether you want to check in to a luxury hotel, luxury villa, vacation rental, or resort-like relais, Sant'Agata offers a variety of options and is a great base for day trips to locations on the Sorrento Coast or Amalfi Coast highlights like Positano, cultural attractions like Pompeii, and even the vibrant "Bella Napoli" (Naples).
The gourmet restaurant Don Alfonso 1890 is also an exclusive boutique hotel, perfectly located to explore both the Amalfi Coast and Sorrentine Peninsula.